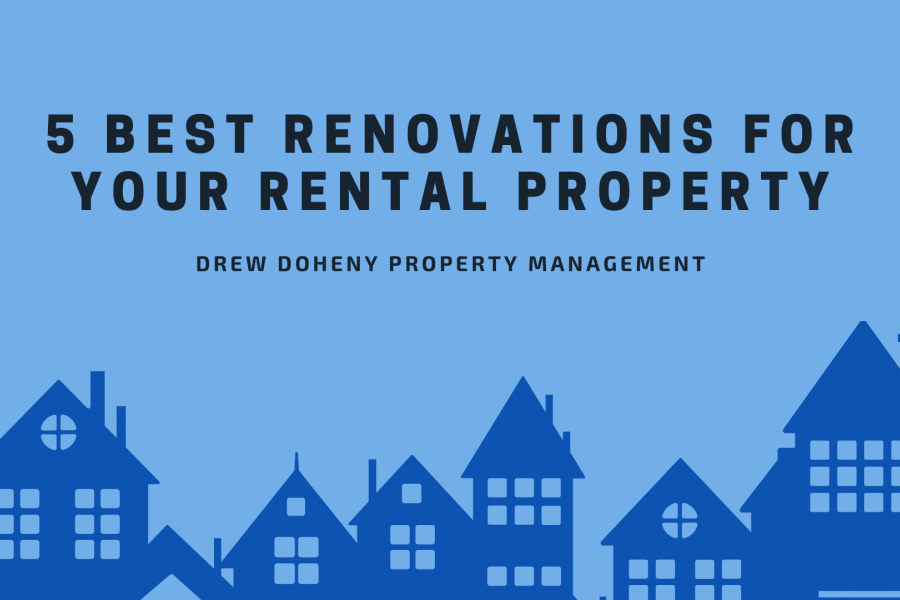 Extended vacancies are bad for your rental and your ROI. That's why keeping your investment property in great shape is important! If you're having trouble finding renters, it may be wise to make strategic upgrades to your property!
There are many ways to make a property more attractive to tenants, from little adjustments like upgrading appliances to more substantial actions like replacing the floors. However, before you make any changes to your property, be sure to consider which upgrades will boost your property's value the most while still attracting new tenants.
Below are the top five renovations you can make to your investment property!
1. Remodel the Kitchen
A great kitchen design depends on having matching features. For instance, try to make sure your refrigerator and stove match. Designing your kitchen with matching appliances will help you create a cohesive color palette and make it easy for your renters to add their own decor and personality to the space.
To improve the aesthetic of your rental property, consider making the following upgrades!
Refresh the Cabinets
You can polish or repaint your current cabinets rather than spend a lot of money on new ones. We also recommend changing the hardware to give your rental a unique feel!
Replace the Countertops
Most tenants want to live in a space with durable, low-maintenance countertops. New granite countertops, if you can afford them, will give your tenants the impression that your kitchen has just undergone a thoughtful renovation.


Even if you don't go with granite, be sure to choose a countertop that is stain, heat, and scratch-resistant.
Pay Attention to the Details
You can spruce up your kitchen by switching out the faucet or adding a backsplash. Glass tile backsplashes are fashionable and easy to keep clean. Tenants love low-maintenance kitchens that are easy to clean, so keep that in mind as you shop for new kitchen features.
2. Upgrade the Bathrooms
Renovating the bathrooms on your property is an easy way to enhance the appearance of your rental home. Upgrading the washrooms in your rental is not only a great way to attract new tenants, but it can also save you money on utilities if you install eco-friendly products!
You can upgrade your bathrooms in a variety of ways! Whether you switch out plumbing features or add stunning statement pieces like a backlit mirror or heated floors, a washroom upgrade will stand out to tenants!
Try to maximize the space in a small bathroom by adding storage. You can do this by replacing the vanity, adding wall shelving, or even mounting wire baskets near the sink so tenants can easily store their toiletries. If your rental has room, you can give your bathroom a design makeover by adding more counter space!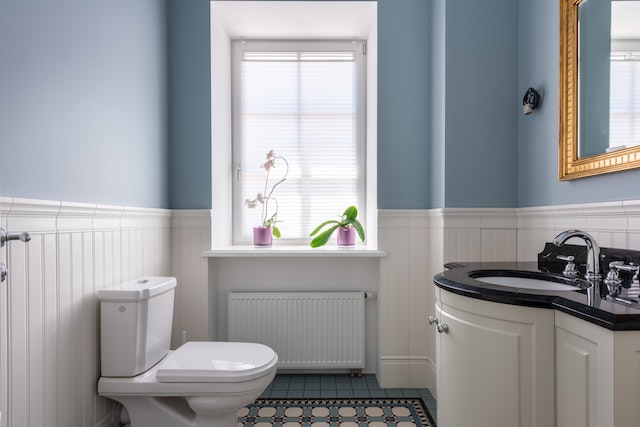 If your target demographic is families or students, try to attach a full bathroom to each of the home's bedrooms. These kinds of tenants will appreciate the convenience multiple bathrooms provide.
3. Install New Floors
A recent survey revealed that hardwood was the material of choice for replacing worn-out floors. Hardwood is a well-liked material due to its easy maintenance and classic look. Additionally, installing carpet may seem like a good idea because it dampens noise. However, carpet holds odors and requires regular deep cleaning, making it less ideal for rental properties.
While installing new floors is usually the last step in the renovation process, we recommend laying down flooring before adding new appliances to the kitchen.
4. Refresh Curb Appeal
When a rental looks beautiful on the outside, more prospective tenants will want to book a viewing! To enhance the look of your property, you can repaint the home's exterior, replace the windows, or add new lighting near the front entrance.
Be sure to keep the yard well-manicured while keeping it low-maintenance. Most tenants don't want to spend a lot of time doing yard work. You can make your property more attractive to tenants by replacing the grass with no-mow native plants, adding perennial flowers to small garden beds, and trimming any trees or bushes.
5. Add Popular Amenities
When you choose to renovate your property, be sure to ask yourself what sets your rental apart from others in the neighborhood. Below are a few add-ons and improvements that will boost your rental's value, attract new tenants and encourage current tenants to renew their lease!
Air Conditioning
During the hot summer months, your tenants will appreciate having central air conditioning!
Storage
Renters want to have space to store their belongings.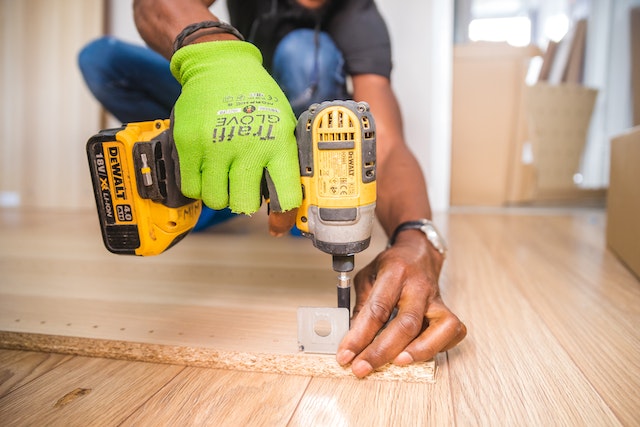 Whether they need to store fitness equipment or holiday decorations, your tenants will appreciate not having to rent out additional storage space.
Dishwasher
Dishwashers make tenants' lives more convenient. Consider adding this coveted appliance to your kitchen as a selling point!
Outdoor Spaces
If you can, try to provide your tenants with a deck or balcony so they can enjoy nice weather or have a space-saving garden.
Fenced-In Yard
Putting a fence up on your property will attract tenants with pets and ensure your renters can enjoy privacy.
Off-Street Parking
Most tenants would rather not park their cars on the street. If you can build a small garage or cover your property's driveway, tenants will be more interested in renting from you.
Conclusion
If you're looking to make upgrades to your rental, Drew Doheny Property Management & Real Estate can help!
We have the knowledge, resources, and experience necessary to handle every aspect of property management. Whether you're looking to renovate or need help filling vacancies, our team of experts is ready to help keep your tenants happy and maximize your ROI!