As per GA Code Title 44 Chapter 7, a Georgia lease agreement can be established either orally, in a written document, or even be implied. A written lease agreement is the most popular form of lease between landlords and tenants. Once established in either of the three ways, the lease grants each landlords and tenants certain legal rights and responsibilities. While the Georgia landlord-tenant handbook can be useful, it might be a bit confusing to follow.
Whether you're starting out as a landlord in Georgia or you're a seasoned landlord, being familiar with landlord-tenant laws is important. This guide will include important legal research you need as a landlord, as in the essential rules and legislations under Georgia landlord-tenant laws.
Required Landlord-Tenant Disclosures According to Georgia Landlord Tenant Laws
As per state laws, Georgia property owners need to make the following information known to their Georgia tenants prior to the commencement of the lease. Some of these clauses have to do with not just Georgia state laws, but the Georgia Department of Health and Safety's regulations.
Lead-based paint. This is a federal law requiring landlords who rent out homes built before 1978 to make disclosures on lead-based concentrations used to their Georgia tenants. If they fail to do so, there will be cause for legal issue between landlords and tenants.
Flooding risk. If a landlords' Georgia rental flooded at least 3 times in the last 5 years, they must disclose that information to their tenant to avoid a legal issue.
Authorized authorities. State law requires that Georgia renters know of the names and addresses of the property owners or managers. Property owners also need to notify their renters of any changes in writing or by written notice to avoid any legal issue.
Move-in checklist. If landlords ask renters for a security deposit they must provide their Georgia renters with a move-in checklist. If the proper legal forms aren't produced, it might be cause for legal issue between landlords and tenants.
Tenant Rights & Duties per Georgia Landlord Tenant Law
Both Georgia landlords and tenants have legal rights and responsibilities under law. If either party fails to uphold their responsibilities, there might be cause for legal issue.
According to Georgia landlord-tenant law and the Department of Health and Safety, Georgia tenants have a right to: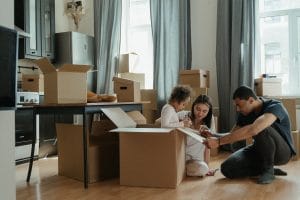 Live in a property that abides by the state's health, safety and building codes
Live in peace and quiet as per the provisions of the Implied Covenant of Quiet Enjoyment
Remain in the renters unit until Georgia landlords have taken proper eviction procedures to remove them from their rented premises, including things such as providing written notice of eviction
Terminate their lease agreement for certain legally justified reasons, such as failure to pay rental fees
Be made aware of certain information (disclosures) prior to renting the unit
Be notified prior to a Georgia landlord's entry as per the notification terms in the lease
Live in the unit without experiencing housing discrimination based on Fair Housing laws
As for the Georgia renters' responsibilities, they're as follows.
Pay a security deposit before moving in if the landlord requires one
Pay rent to the landlord on a set date
Keeping the rental space in a clean and sanitary condition
Abiding by the cleanliness standards as stipulated on the lease or rental agreement
Not unreasonably disturbing neighbors
Notifying Georgia property owners when maintenance issues crop up in a prompt manner
Making reasonable use and keeping the rentla property fixtures in a clean and sanitary condition
Georgia Landlord Duties & Rights
The following are the legal rights Georgia landlords are entitled to according to Georgia state law. The right to:
Terminate the agreement for certain lease violations. For example, in the event the tenant stops submitting rent payments or renters fail to adhere to other terms of the lease agreements.
Ask for a security deposit as one of the move-in fees
Enforce the leases terms. Such as, charge a late fee for overdue rent.
Make changes to the terms of the rental agreements and rent payments as the lease permits or with the consent of the tenant
Be notified when the Georgia tenant is looking to be away from the rental unit for an extended period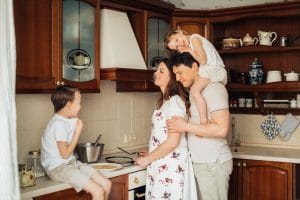 When it comes to Georgia landlord responsibilities, they're as follows. If a landlord fails to adhere to any of these clauses, their renters might be able to legally break the lease or sue the landlord.
Abide by all terms of the lease agreement
Follow the proper eviction procedures as outlined in the Georgia landlord-tenant act
Maintain the peace and quiet
Respond to maintenance issues promptly within the legally stipulated time
Treat renters respectfully and fairly in accordance with the Georgia Fair Housing laws
Serve renters the appropriate notice before entry
Comply with all safety, health and building codes
Make reasonable accommodations and modifications to the rental unit when renting to a disabled tenant
An Overview of Landlord-Tenant Laws
1. Tenant Evictions
Georgia landlords have a right to evict their tenant for violating the terms of the rental agreement. Landlords in Georgia may also be entitled to making a deduction to their tenants' security deposit. The following are examples of common violations.
Nonpayment of fees
Violation of contract terms
Refusal by the tenants to leave after their rental expires
These are valid reasons for an eviction. It's, however, illegal to remove a tenant from the rental for retaliatory or discriminatory reasons.
2. Security Deposits
Georgia landlords have a right to ask for a security deposit from their tenant. The security deposit acts as a safety net against possible financial damages that a tenant may cause.
There are rules that landlords must follow, though. For example, a landlord in Georgia must store the tenant's deposit in either of two ways. That is, either through an escrow account or by posting a surety bond for the full amount of the tenant's security deposit.
A landlord must also return their tenant's security deposit (or whatever remains of it) within a 30-day window after reclaiming the unit.
3. Rent Termination
As a landlord, you must give your tenant a notice of 60 days prior to terminating any type of lease agreement. Your tenant, on the other hand, only needs to provide you a 30 days' notice prior to moving out after their contract is over.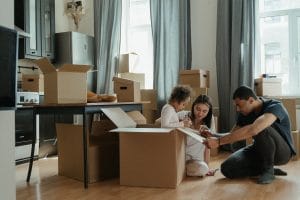 Tenants can also break their leases early for certain legally justified reasons in Georgia. The legal reasons to break a lease in Georgia are as follows.
When starting active military duty
If the unit becomes uninhabitable
As a result of landlord harassment
If the tenant becomes a domestic violence victim
If the lease makes a provision for it through an early lease termination clause
Unlike some other states, however, you may still be able to hold your tenant liable to pay rent in its full sum due under the lease. In Georgia, most landlords aren't mandated to take proper steps to re-rent their unit after a tenant leaves.
4. Rent Increase Within the Landlord-Tenant Laws
As a landlord friendly state, Georgia doesn't have rent control laws in place. Therefore, a landlord may be able to charge their tenants whatever rent they want. In addition to a lack of rent control, in Georgia there is no cap to how much of a rent increase landlords can make. However, it's important to charge an appropriate amount as you will likely lose tenants if they're paying a more for a month's rent than others with similar properties in the neighbourhood.
Even late fees aren't capped to a certain maximum. However, when it comes to returned checks, the fees are capped at either 5% of the check's value or $30.
Bottom Line
In Georgia, both landlords and tenants have certain rights and responsibilities. If you own a rental in Georgia, being up to date and familiar with legal research and Georgia landlord-tenant law is a must. But, sometimes remembering all these laws is a difficult task, let alone understanding what they all mean.
If you're having any trouble or have any questions, get in touch with us at Drew Doheny Property Management! We have years of experience that helps us guide you through the entire process of property management.
Disclaimer: This blog isn't a substitute for professional legal resources or advice or legal information from a qualified lawyer or attorney. Also, laws may change and this blog might not be updated at the time you read it. For expert legal advice, please get in touch with our property management Richmond Hill GA team.